Achieve Financial Freedom: The Simple, Practical Way
Take control of your finances with our all-in-one money app for learning, planning, budgeting and banking.
Explore the Masterclass
Learning
Become a money expert with our simplified financial education. We'll teach you everything you need to know about money, budgeting, saving, and investing in a way that's easy to understand and apply. Start taking control of your finances today!
Learn more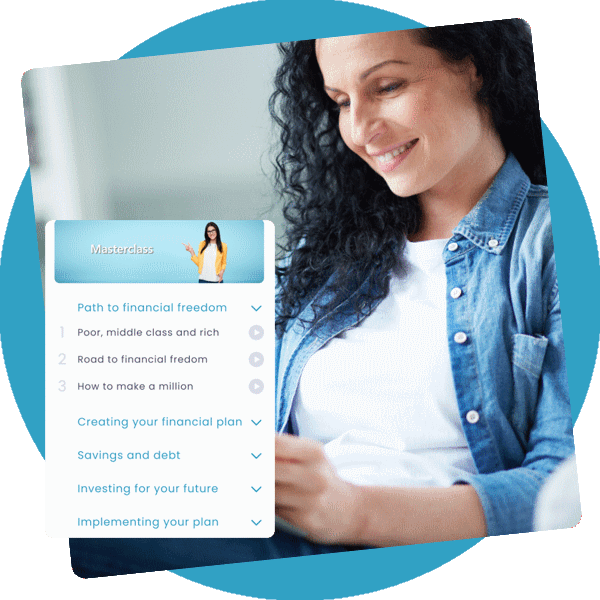 Planning
Tomorrow belongs to those that plan today. Create a personalized financial plan that's simple, easy to implement, and easy to stick with. Start building a secure future without the hassle. Planning and budgeting made easy!
Banking
Banking made easy with our all-in-one app! Seamlessly integrate your financial plan with simplified spending, saving and transfer services. Use your debit card, tap your phone, get paid and manage your money with ease!
Ready to take control of your financial future?
Look no further than Grow Today, the all-in-one money app that makes financial independence a breeze.
Say goodbye to guesswork and hello to success with our revolutionary App. We provide you with everything you need for successful money management, including bite-sized money lessons, integrated financial planning and simplified banking. Plus, our automated investment plan makes reaching financial freedom a breeze.
Join us today and start your journey to financial freedom!
Explore the Grow Today App
Free Retirement Calculator
Do you know how much income you'll have in retirement?
Most people have no idea 😒
So I built you a free calculator 😊
Find out what path you're currently on!
Calculate My Retirement Income
Hi, it's Glen Mac from Grow Today
I've been helping people reset their finances and start investing for many years now. I've read all the books on personal finance and personal development and found the 20% of the things you need to do that get you 80% of the results. 
Check out my YouTube channel to learn more about budgeting, paying down debt faster, saving and investing.
Explore the YouTube Channel
"My partner and I loved what the Coach had to say. We we're always OK with money and we knew we needed to start investing but didn't know where to start."
~ Lisa
"Coach showed me exactly what my debt was costing me. It was a bit horrifying! But now at least now I know and can do something about it."
~ Tom
"I now know what the rich are doing that I wasn't. I've set and automated a budget and started investing. I wish I knew this 10 years ago!"
~ Carly
Email newsletter
Get personal finance insights delivered to your inbox
Financial freedom is a marathon, not a sprint. We'll guide you to the finish line with weekly bite-sized insights to help you grow your knowledge, and your wealth.
Your data stays with us. Unsubscribe at any time.