31 Best Side Hustle Ideas to Bring in Some Extra $$ in 2023

Are you tired of the same old 9 to 5 job and looking for ways to make extra money in 2023? Side hustles are the way to go so you can supplement your income and boost your financial independence goals!
In this in-depth guide, we explore the top side hustle ideas for the year ahead and the best ways to make them work for you.
One definition of a side hustle is 'making money from your hobby'. It can also be described as a job or activity that you do in addition to your regular job to bring in some extra cash.
1. Become a Virtual Assistant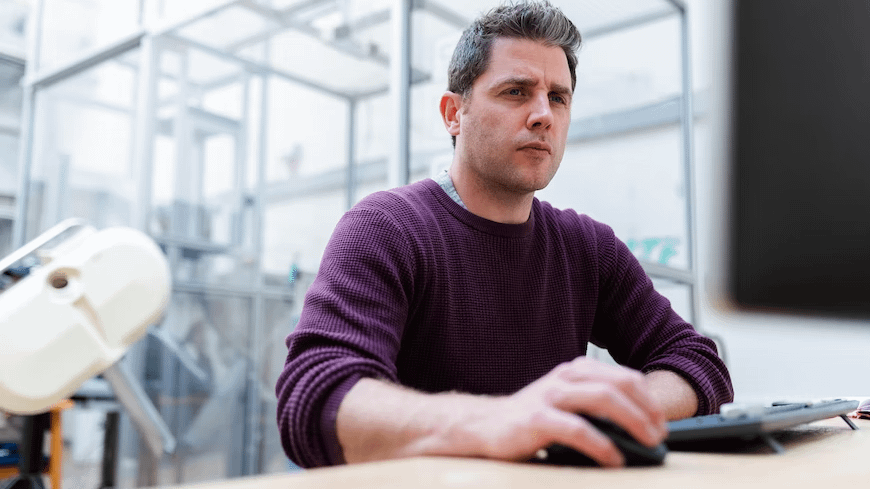 Virtual assistants are ever in demand as businesses look for help with diverse tasks and projects. Some of the key activities that virtual assistants can help with include data entry, customer service, administrative support, and research.
To get into the virtual assistance side hustle, the first step is to assess your skills and develop a plan of action. You'll need to have strong organizational and communication skills, be tech-savvy, and have the ability to multitask. It also helps to have prior experience in customer service, writing, and/or office work.
Once you've evaluated your skills, create a portfolio to showcase your talents. Include samples of your work, references, and any certifications you may have.
Finally, research potential employers and look for virtual assistant job postings. With the right qualifications and a good portfolio, you'll be on your way to becoming a successful virtual assistant.
Some of the best third-party platforms to find virtual assitant jobs include:
Earning Potential: You can make anywhere from $15-$50 per hour as a virtual assistant depending on the specific service that you are providing.
2. Sell on Amazon FBA
With its user-friendly interface, fast delivery, and competitive fees, Amazon FBA is a great side hustle choice for anyone looking to get started in the e-commerce world.
To get started, you'll need to create an Amazon seller account, choose a product, source it, list it on Amazon and ship it to their Fulfillment Centers.
From there, Amazon will store, pick, pack and ship your items to customers. With the right planning and execution, selling on Amazon FBA can be an incredibly rewarding experience.
Check out Amazon's official guide on how to sell on their platform
Earning Potential: Your Amazon FBA income will depend on how effectively you market, manage and optimize your FBA business. There are hundreds of thousands of people making a decent income from this side opportunity, so go for if it is something you could do.
3. Sell on eBay
To maximize your success, start by researching what items are popular and profitable.
Once you've identified a few products to focus on, create high-quality product listings with clear descriptions and quality photos. Be sure to include shipping information and pricing that is competitive and attractive to buyers. You should also take the time to respond to customer inquiries promptly and professionally.
Finally, promote your listings on social media and other websites to get more eyes on your products. With a little effort, you can start selling on eBay and make some extra cash.
Here's how to start selling on eBay
Earning Potential: Successful eBay sellers make anywhere from a few hundred to several thousand dollars per month. Your specific income from this side hustle idea will depend on the items you sell and how much competition you have.
4. Start an Etsy store
Starting an Etsy store is an exciting journey. From choosing the perfect name to designing your shop layout, there are many steps you'll need to take to get your store up and running.
First, plan out the types of products you will offer, and be sure to research your competition. You'll need to create eye-catching product photos, craft compelling descriptions, and set competitive prices.
Once you have everything prepared, you can open your store and start promoting it on social media, through email campaigns, and through other marketing strategies.
Etsy's official guide on how to sell on their marketplace
Earning Potential: Some Etsy sellers have reported earning over $100,000 per year, while others make much less. It all depends on the type of products you are selling, how successfully you market your store, and how much time and effort you put into managing your store.
5. Start a Shopify store
Starting a Shopify can be a rewarding experience that results in a successful and profitable venture. There are several steps to take when getting started, such as selecting a niche and defining a target market. It is important to research the competition and determine what strategies to use to stand out in the marketplace.
Additionally, you need to create a website, products, and content to attract customers. After setting up the store, you can start marketing and advertising your products to build an audience.
You'll also need to continually monitor and optimize your store to ensure a successful business outcome.
How to launch your eCommerce business with Shopify
Earning Potential: Some Shopify stores make a few hundred dollars a month and others make tens of thousands of dollars.
6. Build a drop shipping business
Drop shipping is one of the best side hustle ideas for anyone who'd like to start a business without having to invest in inventory or handle shipping logistics.
The first step is to research the products that you want to sell. Once this is done, focus on finding reliable suppliers and creating a website. You can now advertise your products and services to reach potential customers. To keep customers coming back, provide excellent customer service and create a loyalty program.
Additionally, reinvest your profits back into the business to help it grow and become more successful.
Earning Potential: Drop shipping businesses can make anywhere from a few hundred dollars a month to thousands of dollars a month in income – depending on the size of the operation.
7. Earn Income on Fiverr
This is one of the best side hustle ideas for students. One way you can earn income on Fiverr is by providing services and products to customers. Simply set up a profile on Fiverr, list your services and products, and then wait for customers to place orders.
Once you have an order, you can fulfill customer requests and get paid via Fiverr's secure payment system. As your customer base grows, you can increase your prices to maximize earnings.
To help promote your services and products, create videos, write blog posts, and use social media to reach more potential customers.
Earning Potential: Fiverr takes a 20% commission from each sale, so the amount you make will be 80% of the total sales you rake in through the platform.

Case Study: Emilina Lomas is a writer who makes $10,000 a month from writing Instagram captions. She is one of the top 1% of earners on Fiverr.

Research: According to Priceonomics, 96.3% of people who sell things on Fiverr make less than $500 a month. 70% make less than $100 a month. Only 1% make more than $2,000 a month..
8. Start a social media management business
Social media is all over and people who can help businesses grow their audience are making some decent money.
Start your social media manager endeavor by creating a plan. Thoroughly research the social media landscape and create a list of the specific services you want to offer. Think about the types of businesses you want to work with and how you can best help them reach their goals.
Once you have a clear idea of the social media services you want to offer, you can then focus on creating a business plan. This should include a detailed budget, a marketing strategy, and a timeline for success.
Start reaching out to potential clients and networking with other social media professionals. Make sure that you set up professional social media accounts and a website that serves as the digital office for your business. These are also great ways to showcase your expertise.
Earning Potential: You can rake in an average of $34,000 to $75,000 per year from your social media management side hustle idea.
9. Start a social media page and build income through sponsorships
It is possible to build a successful social media influencer page if you have the right strategy. Start by thinking about what kind of page you want to create. Consider the topics that interest you, the audience you want to reach, and the message you want to get across. Create content that speaks to those topics – post pictures, videos, articles, and more.
Once you have built up an audience, start to engage with them – answer questions, share other people's posts, and create conversations. You can even host giveaways and contests to promote your page and draw in more followers.
As your audience grows, you can look into monetizing your page with sponsorships, affiliate marketing, and other income streams. Building a successful social media page takes time and effort, but it can be a great way to make money and connect with your followers.
Earning Potential: You could expect to make anywhere from a few hundred dollars to tens of thousands of dollars per month from this side hustle idea.
10. Become an affiliate marketer
To get started, you'll need to research and choose an affiliate program that is tailored to your niche. Create a website or blog to promote the products or services offered by the affiliate program. You can publish engaging content to attract visitors to your website!
Additionally, you'll need to build relationships with other bloggers, influencers, and businesses in your niche to generate more traffic to your website.
Also think about how you can implement strategies to track and monitor your performance (i.e., using analytics and tracking software to measure results).
Best affiliate platforms and networks to start with
Earning Potential:You can make anywhere from a few hundred to a few thousand dollars per month as an affiliate marketer.
11. Rent out your home to vacationers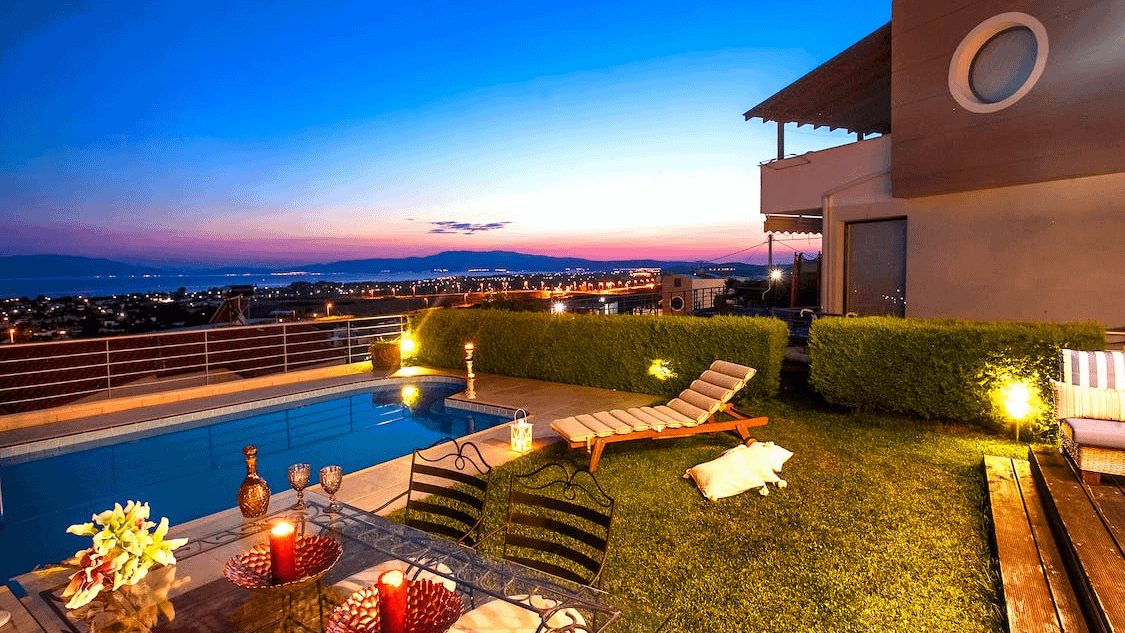 Renting out your home to vacationers can be an excellent way to generate extra income and meet new people from all over the world. Start by making sure you are familiar with the local laws and regulations regarding short-term rentals in your area. Once you have a clear understanding of what is required, you can begin preparing your home for rental.
Make sure your home is clean, comfortable, and inviting. Consider adding amenities such as high-speed internet, cable television, and laundry facilities. Also, ensure you have all the necessary supplies such as linens, towels, dishes, and kitchenware.
Here are some good options to explore if you want to be an Airbnb host:
Guesty – Effortlessly manage all aspects of your rental space. Run your Airbnb like a super host and take it to the next level!
Hospitable – Short-term rental business automation
Beyond Pricing – Automatically price your Airbnb listing with ease.
Now that your rental is ready to go, create a website and list to advertise your home to potential guests. Also, promote it on social media, local travel sites, and vacation rental websites like VRBO, Vacasa, and AirBNB. Once you are receiving inquiries, respond quickly and efficiently to ensure a smooth and pleasant booking experience.
When you list your home, consider the following to make your listing better:
Hire someone on Upwork to write a press release
Give away a few free stays to get user feedback and high-quality photos
Outsource your property management to the automated platform Guesty
Finds a local caretaker in every new location to clean and add special touches to the property (fresh flowers, local coffee, etc.)
Earning Potential: Homeowners can expect to make anywhere from $50 to $500 per night – on average – from renting out a home.
12. Get paid to test apps and websites
Testing apps and websites could be the perfect side hustle to rake in some extra income. This task entails hunting for bugs or issues with the site or app and reporting them back to the developer. This in turn helps the developer make improvements and ensure the app or website functions properly.
The best way to get started is to sign up with a testing platform. These platforms provide you with access to a database of apps and websites that need testing, and you can get paid for testing them.
Earning Potential: You may get paid anywhere from $20 to $100 per hour for testing apps and websites.
13. Participate in paid online surveys
Paid online surveys are a great way to make money from home, and you can do them on your own time. All you need is an internet connection, a computer, and a willingness to provide honest feedback.
To get started, research the different survey companies online and make a list of the ones that you're interested in.
Once you have your list, create an account with each of them and start completing surveys. Read each survey carefully and answer honestly – if you provide false information, you may be disqualified.
Besides answering questions, you may also be asked to complete tasks like watching videos, playing games, or testing products. Most surveys pay out in cash, but some offer gift cards or other rewards.
Some good sites for paid surveys include:
Earning Potential: Some surveys may pay as little as a few cents, while others may pay up to $50 or more. It all depends on the type of survey, the length of the survey, the company offering the survey, and the demographic information you provide.
14. Start a translation business
Translating from one language to another can make you some extra dollars to boost your financial situation.
Start by researching to understand what the going rates are for translation in your area and make sure you are competitive. Also, research the market for potential customers and decide what types of clients you want to target.
At this stage, you can now go out and market your services so you can build a client base. Reach out to local businesses, organizations, and individuals who may need translation services, and keep in touch with them to stay top of mind when they need help.
You also need to make sure that you are staying up to date on the latest translation technologies and trends so that you can provide the best services possible.
Earning Potential: You can make anywhere from $20 to $100 per hour as a translator.
15. Start a virtual tour business
This side hustle idea offers a great way to provide an interactive and immersive way for people to explore a destination or experience. Start by doing some research to understand the virtual tour industry and the different types of technology available.
Once you have your plan in place, it's time to start building your virtual tour. Create a website to showcase your virtual tours and build relationships with potential clients. Make sure you have a pricing structure that works best for you and your clients.
Lastly, you'll need to market your business and create a buzz around your virtual tours.
Earning Potential: How much you make depends on the size of the business, the services you offer, the number of clients you have, and your pricing structure. The average income range for this type of venture is $30,000 to $100,000 annually.
16. Create and sell an online course
Creating and selling an online course can be a great way to share your knowledge and skills with others while making money at the same time. The first step to creating an online course is to decide what topic you are going to teach. Choose something that you are passionate and knowledgeable about.
Once you have decided on a topic, create your course outline. Include the key points you want to cover in the course, as well as any activities or other materials that you want to cover.
After creating the outline, develop and record the content for your course. Use video, audio, images, and text to create the content.
Once you have created the content, create the course pages and upload the content. Include additional features such as quizzes, discussion boards, and other interactive elements to keep your students engaged.
Make sure to market the course on social media and elsewhere. In addition to your own website, you can sell your course on third-party platforms such as Udemy, Skillshare, and Teachable.
Earning Potential: You can make from a few hundred to several thousand dollars for each online course that you create and sell.
17. Teach English and make money
To become an effective English teacher, you need strong communication and organizational skills. You also need a good understanding of the language, including grammar and pronunciation.
One good way to get started is to find a teaching program or certification in your area. After completing the program, you can start teaching in local schools, language institutes, or even online. Create your own online course and market it to potential students.
With the right skills, teaching English can be a rewarding and financially beneficial experience.
Earning Potential: You can make anywhere from $15 to $30 per hour teaching English online.
18. Design and sell your own t-shirts
Designing and selling your own t-shirts is a great way to express your creativity while making some extra money.
Start by creating a design concept. Think about what type of designs you'd like to create, such as prints with your art, funny phrases, or images related to popular culture. You can use a variety of tools, such as graphic design software or a printing press, to create your t-shirts.
Next, focus on selling your t-shirt designs. Set up an online store, attend local markets, or even host garage sales to get your t-shirts out there. Don't forget to spread the word about your t-shirts on social media platforms.
You can expect to make anywhere from a few hundred dollars to several thousand dollars per month with this business model, depending on the amount of effort you put in and the success of your designs.
19. Sell your photography
If you're into photography, you can make some extra cash by selling some of your best photos.
Start by creating an impressive portfolio of your work that showcases the best of your photographic abilities.
After that, decide on a target audience and carefully craft a marketing strategy to reach them. This could include anything from creating a website and/or social media accounts to attending art fairs or exhibitions. It might be beneficial to participate in photography forums and build relationships with local galleries or other photographers in your area.
Once you have a solid marketing plan in place, start to promote your work and reach out to potential buyers. Take the time to respond to any inquiries promptly and be sure to provide excellent customer service to ensure that buyers will be happy with their purchase.
Earning Potential: Professional photographers can make anywhere from $500 to thousands of dollars for a single photo.
20. Start a graphic design business
The key to success in the graphic design business is to; understand the basics of the industry, create a business plan, and market your services to potential customers. To get started, research the graphic design industry and determine what services you can provide. Consider the costs associated with starting a business, such as marketing, software, and equipment.
Make sure that you develop a business plan that outlines your anticipated income, expenses, and goals. It is also important to set up a website and social media accounts to market your services and promote your brand.
Network with industry professionals and use online resources to develop a portfolio that showcases your skills. And while at it, don't forget to stay organized and keep up with industry trends so you can remain competitive.
Earning Potential: Graphic designers make about $52,000 per year (on average). However, seasoned experts with a strong portfolio and a solid client base can make a lot more.
21. Become a freelance writer
Starting a freelance writing business can be an exciting and lucrative opportunity if you have a way with words and an entrepreneurial spirit. If you're good with words, this is one of those side hustles that pay well.
Start by developing a business plan and creating a portfolio of your work. Next, create a website and start marketing your services to potential clients. Networking and attending writing events can help you find clients and get your name out there. Last but not least, invest in the necessary tools to help you manage your business.
Some of the best platforms to find freelance writing jobs include:
Upwork.com
FlexJobs
LinkedIn
Textbroker
ProBlogger
Fiverr
Earning Potential: You can make anywhere from $10-$100+ per hour, depending on the type of writing you do, your experience, and your reputation.
22. Start a podcast
Starting a podcast can seem intimidating but is all the same a great way to share your passions and ideas with the world. The first step is to determine what kind of podcast you want to create.
Think about topics you're passionate about or stories you want to tell and use that to guide your podcast's concept. Next, create a plan for the format, length, and content of each episode. Go for an outline for each episode and plan out the content you want to cover and how you want to present it.
Now that you have a plan, choose the right equipment and software for recording and editing your podcast. Make sure you create excellent artwork for your podcast ad submit it to the requisite directories such as Spotify and Apple Podcasts. The last step is to keep on promoting your podcasts.
Earning Potential: The amount of money you can make from a podcast depends on a variety of factors, such as the size of your audience, the quality of your content, and the type of advertising or sponsorships you have. Some podcasts make thousands of dollars per month, while others make very little.
23. Start a YouTube Channel
Starting a YouTube channel is a great way to reach more viewers, create content that you're passionate about, and even make some extra money. To get going, you need to create a channel and write a description for it.
There are countless online guides that can help you set up a successful YouTube content business. Also, focus on creating quality videos that are both interesting and engaging. Once you get going, promote your content on social media and elsewhere to get as many views and subscribers as possible.
Earning Potential:

According to the Influencer Marketing Hub, the average YouTube channel can receive around $18 per 1,000 ad views, which amounts to about $3 to $5 per video view. Successful YouTubers also usually get brand deals to create content focused on a specific product or service. Data from WebFX shows that this income usually varies based on the number of subscribers one has.

$200 per video for a YouTuber with 10,000 subscribers
$2,000 per video for a YouTuber with 100,000 subscribers
$20,000 per video for a YouTuber with 1,000,000 subscribers
24. Become a transcriptionist
If you are looking for a flexible job that allows you to work from your own home and make a good living, becoming a transcriptionist side hustle ideas from home.
Transcription is the process of listening to audio recordings of conversations and other audio sources and accurately typing out what is being said. It is an incredibly important job in both the legal and medical fields, and it is also a great way to make a living online.
To become a transcriptionist, you will need a computer, a reliable internet connection, and an excellent ear for detail. You should also consider taking a transcription course to learn the basics of the trade. Once you have the skills, you can start applying for transcription jobs and working with clients. As you gain experience, you can increase your rates and work more efficiently.
Earning Potential: You can make anywhere from $10 to $50 per hour as a transcriptionist.
25. Drive for Lyft or Uber
Driving for a ride-sharing app like Lyft or Uber can be a great way to make extra money and have a flexible work schedule. To get started, you'll need to meet the driving requirements of the app, such as having a valid driver's license and owning an eligible vehicle.
Once you are set, sign up for an account and start giving rides. You should always make sure to be courteous and friendly to your passengers, in order to increase your chances of getting a good rating and more ride requests. Lastly, make sure to follow the app's driving rules and regulations, such as obeying traffic laws and not using your phone while driving.
Earning Potential: Generally, Uber drivers make around $14.73 per while driving on Lyft can net you as much as $17.50 per hour. Keep in mind that these numbers can be lower or higher depending on your specific area.
26. Get Free Amazon Gift Cards
Getting free Amazon gift cards is a great way to save money on your online shopping. To get started, you must have an Amazon account. Only then can you start collecting points by taking surveys and completing tasks such as watching videos, downloading apps, and playing games.
You earn points by making purchases on Amazon. Once you have collected enough points, you can redeem them for Amazon gift cards so you save money on items such as books, movies, electronics, and more!
Earning Potential: The amount you can save with a free Amazon gift card will depend on the value of the card.

Some Amazon gift cards are worth as little as $1, while others can be worth up to $2,000.
27. Resell thrifted items
A little time and effort can go a long way toward making a thrifted item look more attractive and desirable. Just decide what you want to focus on and post pictures of the items you are selling on social media and other online marketplaces. This will help you reach more potential buyers, and increase the likelihood of a successful sale.
It is important that you are polite and professional when communicating with buyers and take the time to answer any questions they may have. By following these simple steps, you can easily make money by reselling thrifted items.
Earning Potential: You can make anywhere from a few dollars to hundreds of dollars per item – depending on the market for those items, and how much effort you put into selling them.
28. Start an office space rental
Starting an office rental business is a great way to make money in the commercial real estate market. The idea here is to provide a workspace for remote professionals or small businesses so you can earn some passive income.
Start by identifying a suitable location for your office rental space, then move ahead and acquire it. Consider the size and location of the space, as well as the amenities the space will offer. You also need to determine the rental price by researching rental rates in the area and factoring in any additional costs associated with running the business.
Lastly, decide what services you want to include. Will you provide office furniture, internet access, and other amenities? Once you have all of this information in place, you can begin advertising your office space rental business and start taking on tenants.
Earning Potential: How much you earn from your office space rental side hustle will be determined by the location, size of your property, and other factors. The key thing to keep in mind is that a well-run office space rental business can generate steady income for the business owner.
29. Walk dogs and pet-sit for a fee
Walking and pet-sitting can be a great way to make some extra money while providing a valuable service to pet owners. Here's how to get started: First, consider what types of dogs you are comfortable with and the size of the pets you'd like to walk. Then, create a profile on pet-sitting websites like Wag and Rover or contact local pet owners to let them know about your services.
When you are ready to start pet-sitting, be sure to discuss the pet's daily schedule with the owner, so you know what to expect. If possible, meet with the pet and the owner before you begin your services. This will give you an opportunity to get to know the pet and the owner, as well as answer any questions they may have about your services.
While walking a dog, be sure to stay alert and aware of your surroundings. You should also bring a few items like a leash, waste bags, and treats to reward the pet for their good behavior. Last but not least, always follow the pet owner's instructions and leave them with detailed instructions on how the pet was during their visit.
Earning Potential: You can expect to make between $15 and $20 per hour walking dogs and pets (depending on your location).
30. Start a music licensing business
Music licensing is a reasonable side hustle idea if you are familiar with the industry. It's important that you understand the licensing process and create a business plan. You need to find music to license, build relationships with content creators and potential customers, and then market your services.
It is best to start small so that you can build up your skills and reputation. Once you are comfortable, start to expand your offering and reach. Ultimately, music licensing can be a great way to make money and promote your music to a wider audience.
Earning Potential: You can make anywhere from a few hundred dollars per song to tens of thousands of dollars per license. The specific amount depends on a variety of factors, such as the type of music you offer and the size of your customer base.
31. Start a video production business
To get started with this side hustle, you'll need to develop a business plan, register your business, and acquire the necessary equipment. You also need to market your business, build relationships with potential clients, and stay up to date on the latest trends and techniques.
With some effort, you should be able to establish yourself as a successful video producer. It's important that you emphasize building relationships with potential clients, providing quality service, and developing efficient production processes.
Earning Potential: Video production businesses can charge anywhere from $500 to $10,000 or more for a single project. How much you charge depends on a variety of factors, including the size and scope of the projects you take on, your experience, the market you are operating in, and how you price and package your services.
FAQs
Are side hustles a good way to earn passive income? 💲
A side hustle can be an excellent way to earn passive income. Passive income is any income you make without having to actively work for it. This can be generated through investments, rental properties, and other sources. The good thing about side hustles is that they can be done during your free time and allow you to make some good extra money with only considerable effort. With time, the side hustle could also graduate into a full-time business that gives you a decent income (so that you even quit your day job).
How much money can I make with a side hustle? 💵
The amount of money you can make with a side hustle depends on several factors, such as the type of side hustle, the amount of time and effort you are willing to put into it, and how successful you are at digital marketing, social media marketing, customer service, and other skills around running a business. It's not uncommon for side hustles to make such good money that they generate a full-time income for you and become your full-time job.
How do I get started with a side hustle? 🧑‍💼
The first step is to decide what you want to pursue during your spare time. Once you have chosen one thing, you can begin your research to learn more about it. You may need to purchase supplies or equipment and register any necessary licenses or permits. You may also need to develop a business plan and marketing strategy. Finally, you'll need to find ways to promote your side hustle and start making money.
What side hustle can I start with little money? 👨‍💻
One great side hustle to start with little money is freelancing. There are many opportunities to freelance online, such as writing, web design, graphic design, data entry, virtual assistant services, and more. With an internet connection and a laptop, you can get started with very little capital or upfront costs. Additionally, many freelance jobs offer flexible hours, so you can work when it's convenient for you. Another low-cost side hustle that you may want to consider is starting an online store. There are several e-commerce platforms that offer free or low-cost plans that you can use to create and manage an online store, and many of them even have no upfront costs. Finally, if you have a special skill or hobby, you can monetize it by offering services or products related to it. For example, if you are an excellent photographer, you can offer your services to clients or create and sell digital products such as stock photos or e-books.
How can I make an extra $1000 a month? 🤑
Many of the side hustles on this list will make you over $1000 extra per month. This includes freelance writing, becoming a virtual assistant, social media manager, online tutor, Etsy well, and more. The important thing is that you get started and take it seriously.
How can I make $2000 extra a month? 💸
Making an extra $2000 a month through a side hustle is an achievable goal for many people. One of the best ways to make an extra $2000 a month is to start a blog or website and monetize it through affiliate links, Google ads, or sponsored content. Additionally, freelancing services such as writing, graphic design, web design, and social media management can be great resources for earning extra income. Other options include becoming an Uber or Lyft driver, renting out a spare room, taking on odd jobs like dog walking or tutoring, and selling items online. With creativity, dedication, and hard work, earning an extra $2000 a month through a side hustle is possible.
Are there any tips for making a side hustle successful? 💰
Start by setting clear goals, creating a marketing plan, building a network of contacts, staying organized, and creating a system for tracking your progress. Be sure to take advantage of available resources, such as websites, blogs, and books dedicated to providing advice and information on making some extra money on the side. Last but not least, you must be willing to put in the time so you can nurture your side hustle into a successful business. There's no limit to how far you can go (it's possible to become a millionaire and achieve financial freedom from a side hustle).
What is the most profitable side hustle? 💪
The most profitable side hustle depends on a variety of factors, including one's skills, interests, and time. For those looking to maximize their profits, freelancing is often a great option as it allows people to work on their own schedule, work with clients on a variety of projects, and charge their own rates. Additionally, starting an online store or blog can be a great way to monetize one's passions and interests. For those looking for more passive income, investing in real estate, stocks, or cryptocurrency can be lucrative. Ultimately, the most profitable side hustle will depend on your situation and resources.
What are the most popular side hustles? 🛠️
Popular side hustles include freelance writing and editing, virtual assistant, web design and development, social media management, delivery driver, tutoring, and pet sitting. Other popular side hustles include selling items on eBay, creating and selling crafts on Etsy, becoming a rideshare driver, creating custom websites, and doing odd jobs such as yard work and house cleaning. Many people also use their skills in photography, videography, music, and art to create side hustles. With the rise of the gig economy, there are many opportunities to pursue side hustles in a variety of industries.
https://ml0ctik9o6ga.i.optimole.com/w:auto/h:auto/q:mauto/f:avif/https://www.growtoday.com/wp-content/uploads/2023/01/pexels-photo-5849587.jpeg
739
1260
Coach Glen McIvor
https://www.growtoday.com/wp-content/uploads/2022/11/Grow-Today-Logo-Gradient.svg
Coach Glen McIvor
2023-01-09 20:59:16
2023-01-11 18:53:08
31 Best Side Hustle Ideas to Bring in Some Extra $$ in 2023